Love Is Only A Click Away – Safety Tips and Keys for Success with Online Dating
29% of Americans know someone w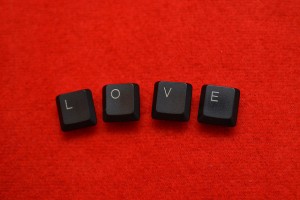 ho has used online dating to find a spouse or other long-term relationship
11% of internet users (representing 9% of all adults) say that they have personally used an online dating site.
24% of internet users have searched for information online about someone they dated in the past.
(Pew Research Center 10/21/13)
When venturing into online dating extra caution is required because it's so easy for someone to pretend they're something other than what they are. It can also be difficult to protect your identity until you feel comfortable and safe enough to share you name or more.
Safety Tips
• Test your online dating photo – Before posting your photo to a dating site test it on Google Images to see if your name or any other identifying information is embeded into the photo that you might not want to share.
• Use a secondary email address that doesn't reveal your real name.
• Ask and Ask Again – Ask a question. Later on, in another communication, ask the same question again and see if the answers match.
• Meet in a public place and tell a friend the details (or bring them along).
Keys to Success
• Do your homework – Spend some time getting to know the online dating lingo and netiquette before you try to make a connection.
• Honesty counts – It's disappointing to find out that you're 20 pounds heavier or 10 years older than your photo. Do unto others…
• Throw a wide net – You could be wrong about who's right for you. Change it up a bit and reach out to someone you would not think of as your "type."
• Get to the date – Don't let the energy fizzle before you actually meet unless your goal is to have a pen pal.
Online dating can come in handy if you travel on business and would rather not eat alone. You might entice a local to give you a hometown tour and end up in wedded bliss.
Try a 15 minute date for your first date. That eliminates the dread of being stuck all evening with someone when you know it isn't going to work out.
Keep in mind that dating isn't just for the young. There are dating sites specifically for older adults:
SeniorMatch.com
Ourtime.com
SeniorFriendFinder.com
DatingforSeniors.com
Match.com is not exclusively for seniors, but where the most seniors are dating online.
I was recently interviewed on CTStyle on the subject. Take a peek:

Don't forget me when the wedding invitations are mailed!