4 Part Series of Talks in NYC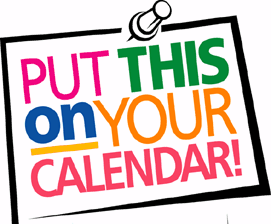 I'm presenting a four part series of talks at the Senior Planet Exploration Center (127 West 25th Street). It would be great to see you there. Please feel free to pass this email on to anyone else you think might be interested.
Friday, March 20th @ 1:00pm
"Is This Thing On?" Navigating the Digital World – Should you buy a tablet or a computer? Stick with your PC or move onto an Apple? How do you maximize your searches and why on earth do people want to share on Facebook? Abby helps "digital immigrants" (those baby boomers and beyond not born with a keyboard and mouse in their hand) understand what everyone is talking about.
Friday, April 3rd @ 1:00pm
How To Safely Surf The Internet And Find (Almost) Anything Online – Everyone is fearful of security breaches and identity theft. Abby walks you through how to create a memorable, safe, and unique password. She also shows how to get the most out of your searches online; to safely shop and bank online and shares recommendations for websites for travel, health, finance, and more.
Friday, April 10th @ 1:00pm
Make Every Click Count – With our busy lives no one can spare time to search the computer for a lost photo or letter. Abby helps you organize and simplify computer files as well as show you how to protect your privacy and computer data. Learn how to find volunteer opportunities online and use your voice and your mouse to make a difference in your community and beyond.
Friday, April 17th @ 1:00pm
Social Networking: What the Heck are Facebook, Twitter, and LinkedIn??? – Abby will explain what everyone's talking about when they bring up Facebook, Twitter, and other social networking sites. She'll also share how you can enjoy the benefits without risking the loss of your privacy.
Copies of "Is This Thing On?" will be available for purchase.
There will also be raffle prizes!
Space is limited. Call 646-590-0615 to reserve a spot.