TOP 10 TECH GIFTS FOR SILVER SURFERS
Everyone can use a little help with their holiday shopping and there's still plenty of time to buy online. I've put together my top 10 favorite tech gadgets for your favorite Silver Surfers—including 5 ideas for under $25.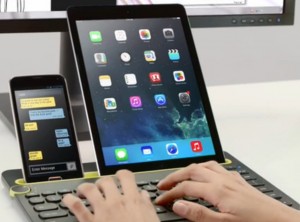 The genius of this Logitech Bluetooth keyboard ($38.59) is that is it can nestle a smartphone AND tablet for easy typing and you can toggle between up to 3 devices at the same time. The familiar keyboard layout has shortcuts for Windows, Mac, or Chrome computers, as well as Android and iOs, mobile devices.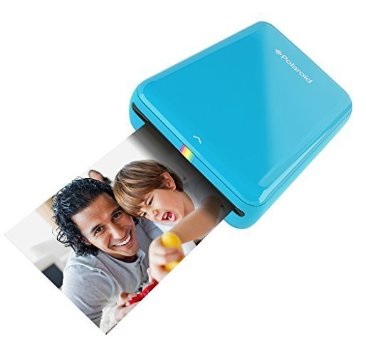 Polaroid has given us instant photo printing for the digital age with the Polaroid ZIP Mobile Printer ($129.99). This slim, trim printer connects your iOS or Android smartphones and tablets via Bluetooth. So no cords to lose. The free Polaroid Zip app allows you to edit your photos on your device before printing. With the ZIP's rechargeable battery can print 25 photos before needing another plug in.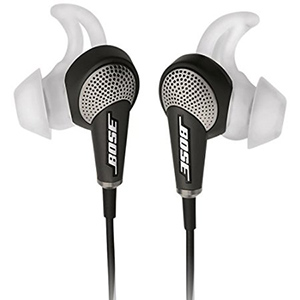 These Bose sound deadening headphones ($249.99) turn a screaming child in the airplane seat across the aisle into a silent Kabuki mask. Heavenly! I've heard they can do the same trick with a snoring partner at home.
The Ubi ($299) is a Wi-Fi connected, voice operated computer that allows you to stay in touch with family, friends, and the Internet completely hands free through voice. It brings custom voice interaction into your home so that you can send messages, play music, control Internet connected devices and do almost anything without needing to pick up your phone or get to a computer. It's always on and ready.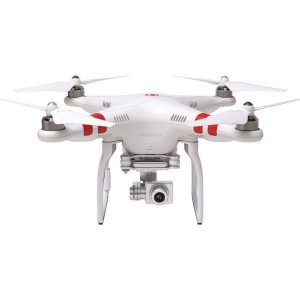 The easy-to-fly DJI Phantom 2 Drone ($899) is for those who have very good this year. Maybe that's you. The Phantom 2 Vision+ ships ready-to-fly, meaning that a radio controller is included and is pre-bound to the aircraft. So there's only minimal assembly, using common household tools, required. The camera is controlled via 2.4 GHz Wi-Fi using an app available for iOS and Android devices.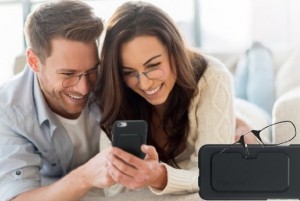 These reading glasses bend at the nose and are so lean you can slip them into a pocket or purse or, better yet, stick the custom case onto the back of your smartphone, the side of your computer monitor, or wherever you do your reading. They come in a different strengths and colors.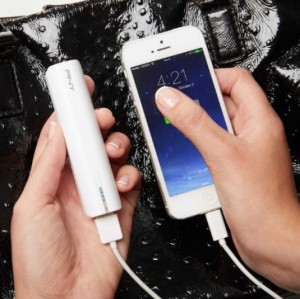 The PNY battery charger is so trim and light, along with an irresistible price, that I bought a few. My chargers are distributed between bags that I carry and my travel gear so I'm never left without a way to charge my smartphone or tablet.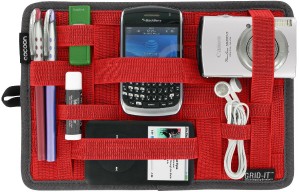 This is one of my all-time favorite organizing gizmos. Cords, pens, cameras, you name it and this grid keeps it all in one place no matter where your travels take you. (I also love this on my desk at home.)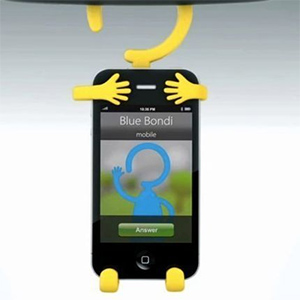 It's a new age Gumby! Bend it, stand it, hang it. It can hold a phone, a notepad, your keys, or a photo and be hung on a treadmill, or a doorknob. It's the perfect solution when using your phone GPS with a rental car.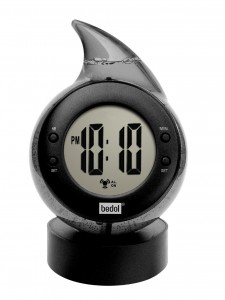 Reduce your carbon footprint by keeping time with tap water. The amazing Bedol Water Clock technology converts ions in the water into clean energy power. Water won't need to be replaced for 6 months or more and it's simple and fun to do.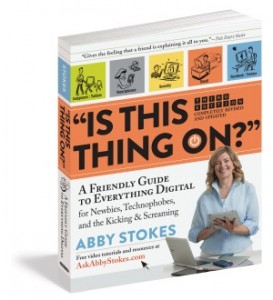 What good is a tech gift if the receiver doesn't know what it is or how to use it? "Is This Thing On?" holds the reader's hand as they journey into the land of everything digital.