My 4 Favorite Travel Gadgets
I want to stay organized, feel at home, and leave nothing behind when I travel. Having been out of commission for a few months recovering from being hit by a car, I'm very thankful to be on the road (or in the friendly skies) again promoting the newly revised "Is This Thing On?" A Friendly Guide to Everything Digital for Newbies Technophobes, and the Kicking & Screaming. I'm a gadget girl at heart and that's even more true when it comes to travel gadgets.
Here are the 4 travel gadgets I NEVER leave home without…
Bose QuietComfort Acoustic Noise Canceling Headphones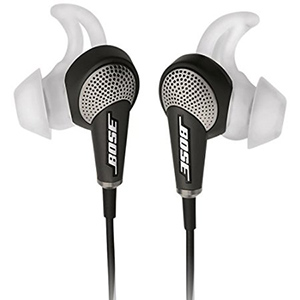 These sound deadening headphones turn a screaming child in the airplane seat across the aisle into a silent Kabuki mask. Heavenly! I've heard they can do the same trick with a snoring partner at home. CLICK HERE TO BUY THEM.

Cocoon Grid-It Organizer
This is one of my all-time favorite organizing gizmos. Cords, pens, cameras, you name it and this grid keeps it all in one place no matter where your travels take you. (I also love this on my desk at home.) CLICK HERE TO BUY IT.
Bondi Electronic Holder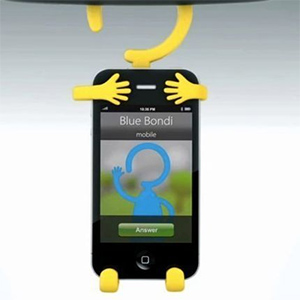 It's a new age Gumby! Bend it, stand it, hang it. It can hold a phone, a notepad, your keys, or a photo and be hung on a treadmill, or a doorknob. It's the perfect solution when using your phone GPS with a rental car. CLICK HERE TO BUY IT.

Flight 001 Seat Pak
Finally a single small bag, that hangs from the food tray hook on a plane, where you can stash all you need at your fingertips when traveling. Four pockets keep everything organized. CLICK HERE TO BUY IT.
If YOU have any "must pack" travel gadgets and want to share them, drop me an email at abby@AskAbbyStokes.com. To see what other tech gadgets I recommend, take a spin around my Store. Everything is hand-picked by me.