Your Heart May Grow 3 Sizes This Holiday Season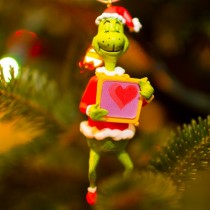 The gift of giving may make your heart grow 3 sizes this holiday season. Below are some tips for donors on how to choose, evaluate, and maximize their generosity along with five GREAT organizations to consider supporting.
5 Tips for Donors
1. Visit Give.org and review their Charity Reports to be sure your donation is going where you would like it to. Ideally AT LEAST 65% of your donation should go to the programs and not administration.
2. Small Token is the first mobile app designed for you to make a contribution to a nonprofit as a gift to someone important to you from your smartphone or tablet. Small Token is committed to passing on 100% of the proceeds. Visit the App Store on your device or click here to download. It's FREE!
3. There's nothing more fulfilling than donating YOUR TIME or as a family. Visit VolunteerMatch.org to find a worthy project. You can specify interests, skills, and preferred distance from home.
4. Increase your donation by asking if your employer offers a matching gift program to stretch your dollar.
5. If you donate online, be sure to print the receipt and hang on to it for your records.
5 Great Places to Donate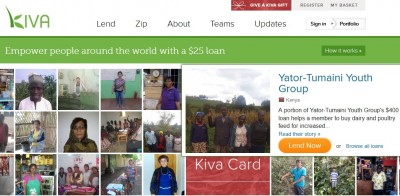 Kiva is a great gift opportunity to teach children and grandchildren about both investing and making a difference. "Kiva is a non-profit organization with a mission to connect people through lending to alleviate poverty. Leveraging the internet and a worldwide network of microfinance institutions, Kiva lets individuals lend as little as $25 to help create opportunity around the world." (They have a 98.45% repayment rate!) Click here to invest.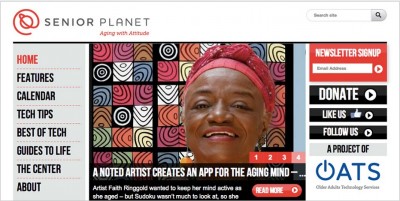 The Senior Planet Exploration Center and SeniorPlanet.org are OATS's groundbreaking flagship programs. "OATS harnesses the power of technology to change the way we age. Since 2004, they've innovated one of the nation's most powerful models to shape the future of aging. The OATS approach begins with a strong commitment to creative and responsive program design. We develop programs that engage seniors as change agents — in the classroom, in the community, and at home." (80% goes to programs.) Click here to donate.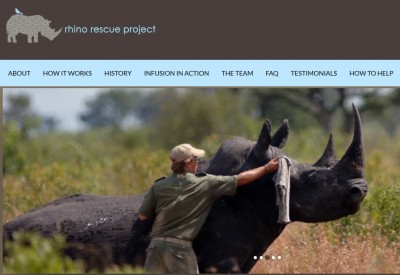 I found out about the Rhino Rescue Project when I had the good fortune of enjoying an African Safari. "The Rhino Rescue Project's mission is to offer a sustainable, cost effective defensive strategy to protect rhinos in South Africa and elsewhere from poaching. Their all-inclusive, holistic protection program is focused largely on the devaluation of rhino horns as commodities by infusing them with an animal-friendly toxin and indelible dye as well as added security measures like microchips, tracking technology and DNA sampling and storage." Click to help.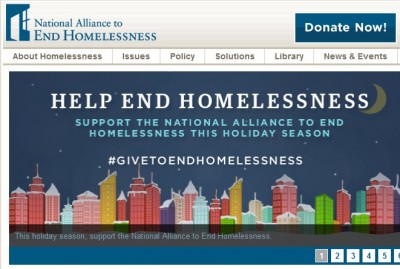 The National Alliance to End Homelessness is a leading voice to prevent homelessness in the United States. "The Alliance analyzes policy and develops pragmatic, cost-effective policy solutions. The Alliance works collaboratively with the public, private, and nonprofit sectors to build state and local capacity, leading to stronger programs and policies that help communities achieve their goal of ending homelessness. They provide data and research to policymakers and elected officials in order to inform policy debates and educate the public and opinion leaders nationwide." (94% goes to programs.) Click here to donate.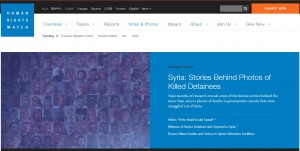 "Established in 1978, Human Rights Watch is known for its accurate fact-finding, impartial reporting, effective use of media, and targeted advocacy, often in partnership with local human rights groups. Each year, Human Rights Watch publishes more than 100 reports and briefings on human rights conditions in some 90 countries, generating extensive coverage in local and international media. With the leverage this brings, Human Rights Watch meets with governments, the United Nations, regional groups like the African Union and the European Union, financial institutions, and corporations to press for changes in policy and practice that promote human rights and justice around the world." (78% goes to programs.) Click to donate.