BCC: vs TO: for e-mail
For those of you that send e-mails to more than one person may I make a gentle computer suggestion? When you send a mass e-mail, do not input all of your recipient's e-mail addresses in the TO: address box. That choice exposes all recipients to each other's e-mail addresses – something I prefer not to have happen.
To avoid this, you can use the BCC: area to input addresses instead of TO: or CC:. BCC: means blind carbon copy. Any e-mail addresses in BCC: cannot be seen by any of the other recipients.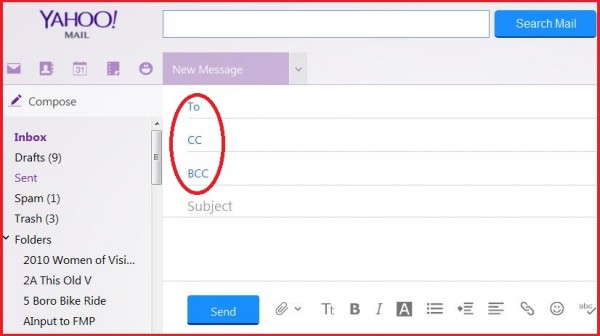 Some e-mail services require that there be at least one address in the TO: box. Why not type your e-mail address in the TO: box and then delete the e-mail when you receive it? That's a good way to know if the e-mail went out and you won't have exposed any of your recipients' e-mail addresses to each other.
Take a look at "Is This Thing on?" A Friendly Guide to Everything Digital for Newbies Technophobes and the Kicking & Screaming for more tips on netiquette (p. 229-230, 274-276, 474) and BBC: (p. 225, 230, 277, 281-282).